5 tags
Watch
collegehumor: Maker Vs. Marker: Street Fighter Stop Motion Drawing Fights Hand Doodling is a very violent hobby.
8 tags
80's Bully Tribute →
"Sweep the leg"
5 tags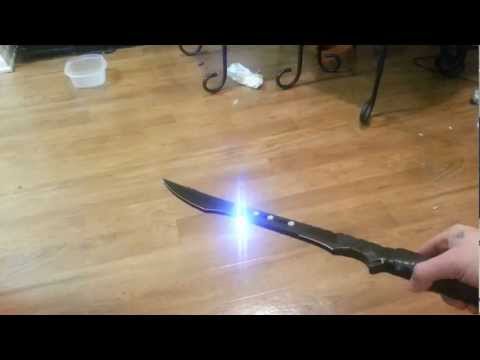 Watch
collegehumor: Bane Responds to the Super Bowl Blackout New Orleans' reckoning has come! And it's briefly irritating.
WEDNESDAY
constantcatastrophe: new workaholics tonight Let's get weird
6 tags
"Silver Linings Playbook"
– The world will break your heart ten ways to Sunday. That's guaranteed. I can't begin to explain that. Or the craziness inside myself and everyone else. But guess what? Sunday's my favourite day again. I think of what everyone did for me, and I feel like a very lucky guy. Pat -...
4 tags
"Perks of Being a Wallflower"
–   And in that moment, I swear we were infinite. Charlie - Logan Lerman  
The Forgotten Superman Film
Metalocalypse Director to Make Documentary on Lost Burton Superman Movie It was going to star Nicholas Cage….madness. http://www.youtube.com/watch?feature=player_embedded&v=k5JLSXo20sY
5 tags
Resident Evil: Revelations Console Trailer →
4 tags
"Mad Men"
– "Nostalgia: it's delicate, but potent. Teddy told me that in Greek, 'nostalgia' literally means 'the pain from an old wound.' It's a twinge in your heart far more powerful than memory alone. This device isn't a spaceship; it's a time machine....
5 tags
"Dark Knight Rises"
– "You are a detective now, you're not allowed to believe in coincidence" Commissioner Gordon - Gary Oldman 
5 tags
DMC Classic Dante Skin →
4 tags
Devil May Cry Prequel comic →
3 tags
"Sherlock"
– "People that are certifiably crazy have just been proved wrong"  Sherlock - Benedict Cumberbatch
6 tags
"Seven Psychopaths"
– Hans: "As Ghandi said…" Billy: "Oh, you too? If it ain't Ghandi, Jesus christ!" Hans: "An eye for an eye leaves the whole world blind. I believe that whole heartedly." Billy: "No it doesn't. There'll be one guy left with one eye....
3 tags
"Django Unchained"
– 'I like the way you die, boy'  Django - Jamie Foxx